It was a proud and moving moment last week, to chair the 60th Annual General Meeting of the United Bank for Africa, recording yet another notable milestone in our Group's history. Celebrating over seven decades of growth, of institutionalisation and service to shareholders was humbling, but also a significant source of pride. Who could have imagined that under our stewardship, UBA is now present in twenty African countries and four continents? That our Group employs over 25,000 staff, serves over thirty million customers and has over a thousand branches across four continents. It is an inspirational legacy.
When I accepted the appointment to Chair the board of directors of the United Bank for Africa eight years ago, I did not envisage the speed of change that would transform our world: from the technology explosion across Africa in the early 2010s, navigating a global pandemic in 2020 that threatened the very essence of our survival, to navigating challenging global and local political and economic environments. The ability to reinvent oneself and stay ahead is necessary to achieve all we have at UBA.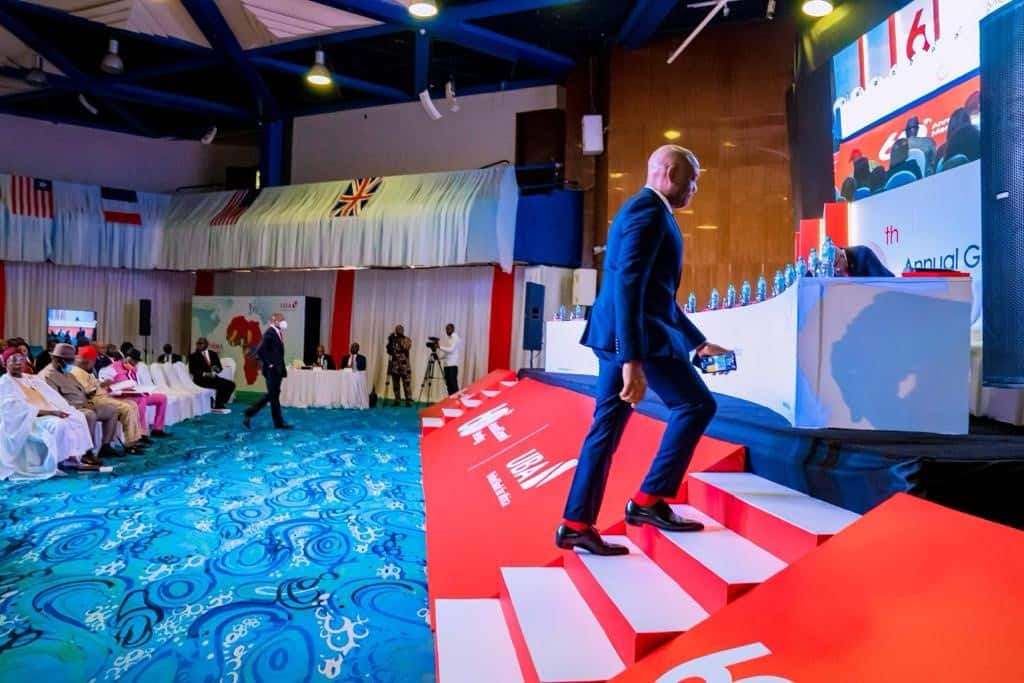 For seven decades, the United Bank for Africa demonstrated our core values of excellence, execution and enterprise. To have marked the UBA's 60th Annual General Meeting and 73rd year of operation is a feat I can only attribute to consistent and effective leadership and the passion of the thousands of people that have contributed to this journey. It is a rare privilege to have presided over this momentous occasion and to share with our stakeholders again the impressive results we achieved in the past year. I do not only count myself lucky but I am also honoured to continue the tradition, in line with the Group's commitment to high corporate governance.
If 2020 was a test for all of us, 2021 was a recovery period, testing our resilience as an organisation and our preparedness to adapt. To sustain the business, collaboration became paramount. We had to overcome new challenges, most of which emanated from a post-Covid recovering business world, from managing remote human resources to making decisions despite the uncertainties. However, the most significant challenge was how to position our organisation to thrive.
For us to succeed, we had to ask ourselves these:
How can we emerge as a stronger Group?
Where must we innovative and adapt?
What impact will our decision have on the African and global economy?
To guide our answers, I set key objectives and focused on three themes: people, governance and growth.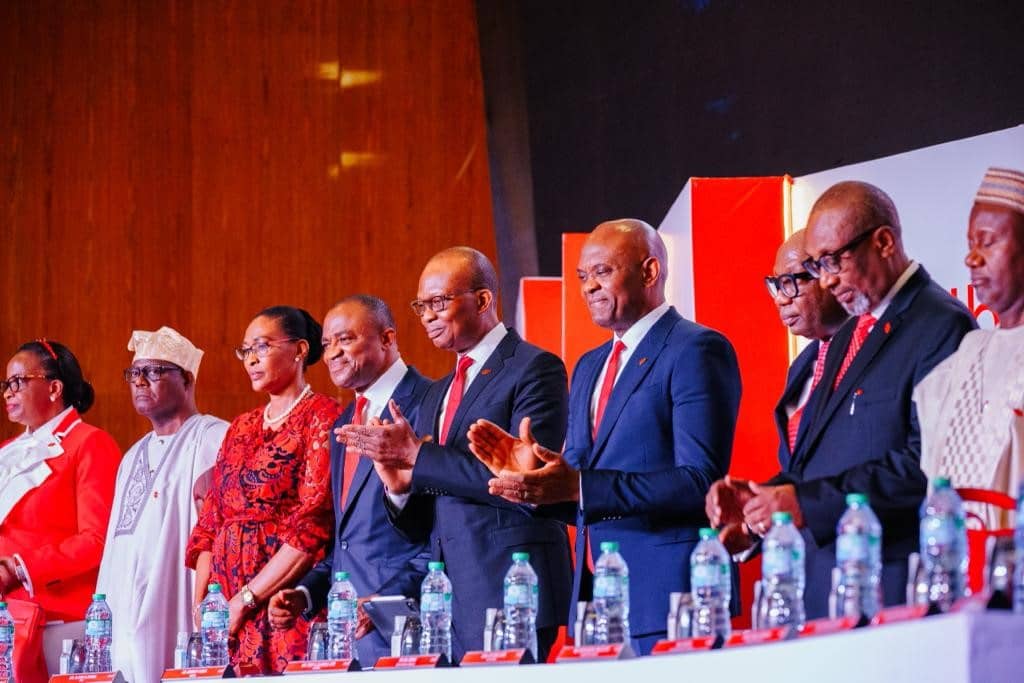 As the Chairman of the board, a key responsibility is to ensure that all stakeholders and shareholders get a clear sense of the Group's goals, strategy and overall performance.
I am pleased to say that in the last eight years, the United Bank for Africa has seen tremendous growth. However, the year 2021 will always be a significant year for me and my board members. A year characterised by stark economic challenges, inflationary trends and exchange rate depreciation, it was indeed a proud moment to stand before the board and shareholders and celebrate the Group's improved growth this past year.
There was a double-digit growth of 12.2% and 11% in customer deposits and total assets growth to N6.4 trillion and N8.5 trillion respectively with huge improvement demonstrated in the Group's earning capacity. This was evident in the 7% growth in gross earnings to N660.2 billion. Our Group's profitability grew by 20.3%. Importantly we continued to grow income across Africa – We are a truly Pan-African Group.
Growth however cannot be possible without our incredible people. The immense contribution of our people—the lions and lionesses—who contribute their skills, their brilliance and passion to the Group, has played a key role in the Group's successes. Our exceptional performance is a reflection of our people's tenacity, responsiveness and ingenuity.
It is no surprise that we broke the record of awards by a single banking Group in 2021 when we won Bank of the Year in Nigeria and across 12 other countries at the Banker Magazine Awards by the Financial Times of London. This achievement reinforces our commitment to consistently exceeding customer expectations.
It does not end here. There is still more work to be done, but we are up to the challenge. I look forward to more shareholders' value creation as we expand the frontiers of our investments.
It is, as always, an honour to serve. Let us celebrate our AGM jubilee and look forward to further decades of customer-centric growth and innovation.