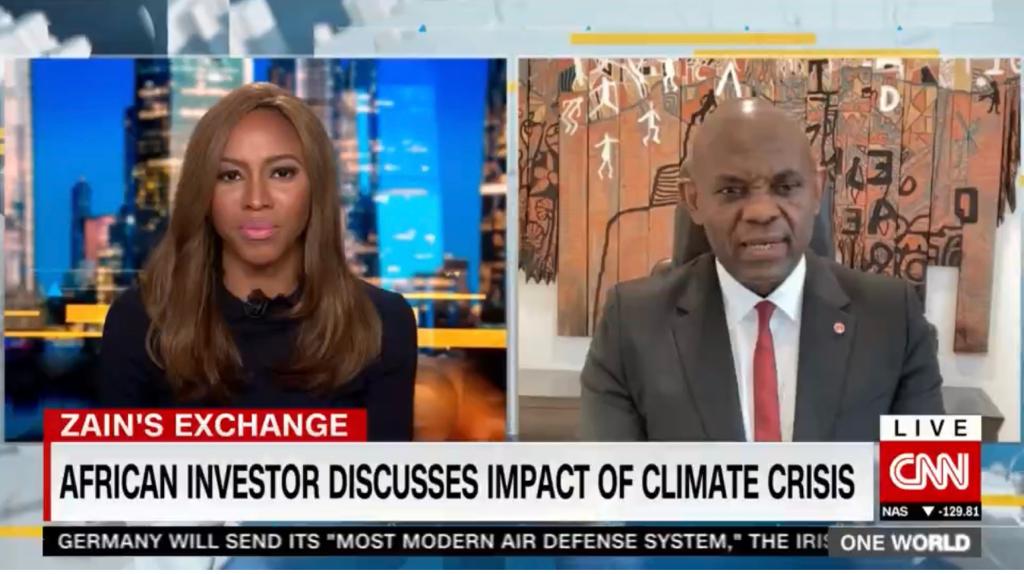 Yesterday, I spoke with Zain Asher on the Zain's Exchange.
I shared the key drivers of growth for Nigeria's economy and the African economy at large.
See below some key points I mentioned in the interview.
The US has a key role to play in helping to catalyse economic development and prosperity in Nigeria.
The private sector must be willing to share a part of their prosperity with the young Nigerian entrepreneur so that we can collectively do more in eradicating poverty.
As a country, we need to deal with insecurity. We cannot have private capital invest in our nation if we don't fix insecurity and infrastructure in our country.
Oil is our commonwealth as a people however it is being plundered buy a few. Oil theft is a major issue in Nigeria. The government must continue to engage our security agency to do what they need to do help protect our terminal.
Africa continues to suffer for the consequences of the climate crisis even when we contributed little or nothing to it. We need a partnership that can support African institutions with energy funding to address this issue.
To hear the rest of my thoughts on this, press play.

#TOEWay